Guided Rides
Shalimar offers guests wishing to experience what is wild and wonderful about the mountain state, off the well maintained, groomed trails on the farm an All Day Ride with an experienced trail guide to insure the safety for both horse and rider on back country terrain. Make an appointment with Ashley by email at wvemt232@gmail.com or phone at (304) 456-4871.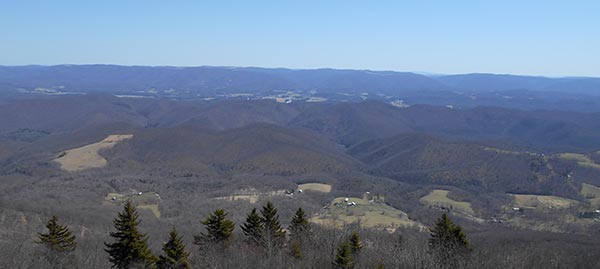 Guided Rides
Several guided rides are available into the mountains adjacent to Shalimar. Rides vary up to 17 miles, and from a couple of hours to several hours. Some use old logging roads and are fairly easy, others are difficult. Riders of all ages & experience are invited.
Interested riders must schedule in advance and consult with Shalimar Farm to plan time and route.
Rides leave from Shalimar Farm near Cass, WV. Inviting riders of all ages and experience. No charge, but contributions for the guide are encouraged.